ABOUT
REGARDING GRAVITY is a feature-length documentary film produced, filmed, written and directed by Matthieu Brouillard.
SYNOPSIS
Friends Christian, 63, and Bruce, 71, each have their burden to bear : Christian suffers from a genetic condition that severely impairs his vision and makes his skin hypersensitive to sunlight, while Bruce is hard of hearing and bipolar. But both men share a dream : to fly, to defy gravity, to rise up against the limitations of their bodies. As a very thorough and rational person, Christian has mastered the techniques of paragliding, and, after years of struggle, he has been given permission to fly on his own. He is now persuading the more erratic and turbulent Bruce to do the same and follow him all the way to Mont Blanc. An intimate and unsettling portrait of two non-conforming individuals, this "direct cinema" piece with surrealist undertones takes us on a journey into the luminous heights and the dark intricacies of the human psyche.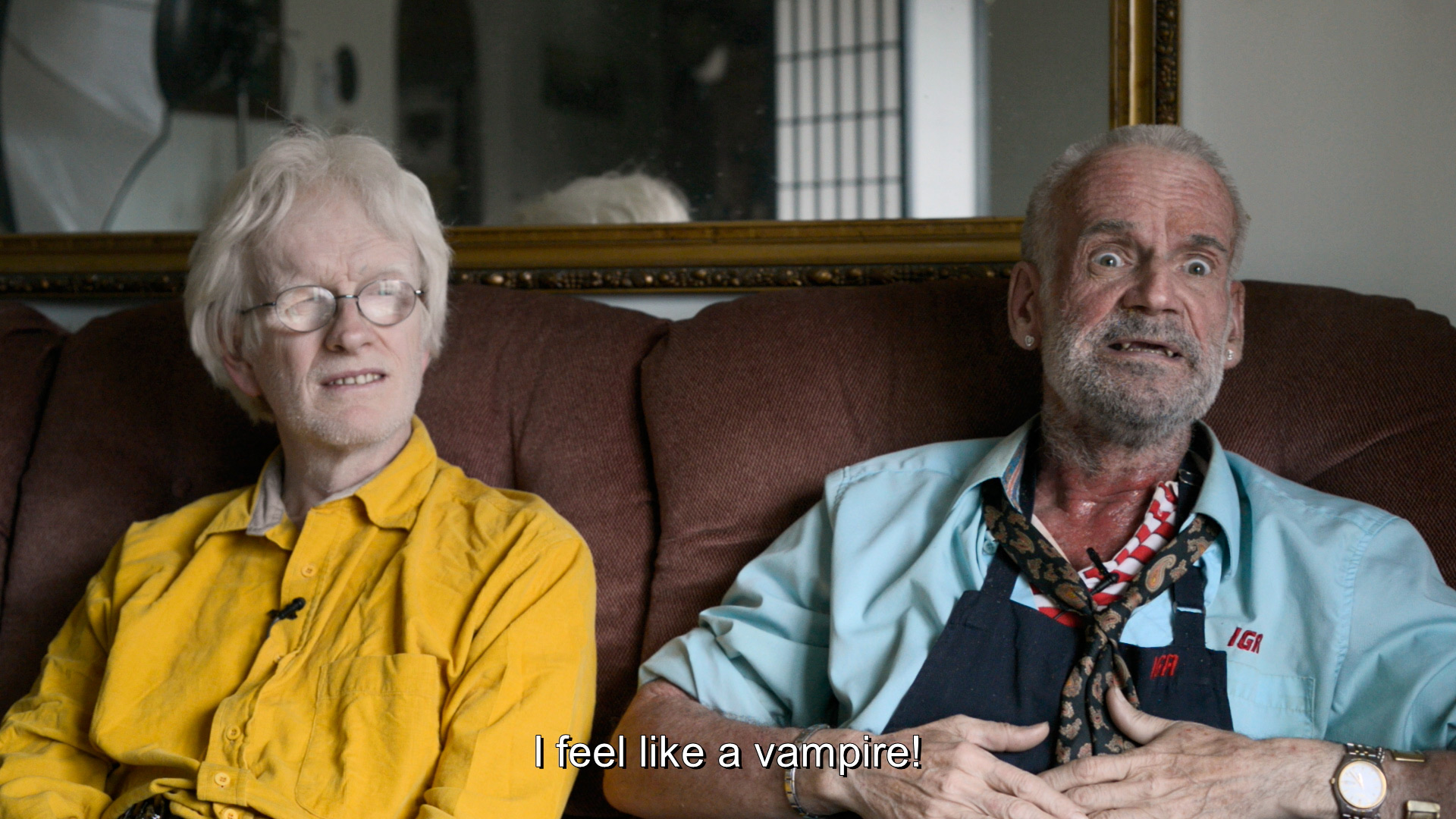 TECHNICAL SPECIFICATIONS
Qu'importe la gravité (original title), Canada/Switzerland, 2017, 80 minutes, Colour, 16:9, Dolby Digital 5.1, French (with English subtitles). Copies: DCP, DVD, Apple Pro Res, H.264.
CREDITS
Featuring CHRISTIAN FORGET and BRUCE GOWETT
Produced, written, directed and filmed by MATTHIEU BROUILLARD
Edited by MICHEL GIROUX
Sound design by ADRIEN KESSLER
Music by SHAWN PERSINGER
Color grading : RAPHAËL FRAUENFELDER and MATTHIEU BROUILLARD
English translation : PAUL REEVE
Subtitling : ZOÉ MAJOR
Digital editing technicians (NFB) :  PIERRE DUPONT and PATRICK TRAHAN
Online editing : RAPHAËL FRAUENFELDER
Packaging (NFB) : SERGE VERREAULT
Digital retouching (NFB) : YANNICK CARRIER and MÉLANIE BOUCHARD
Sound consulting : RETO STAMM
Sound mixing : ADRIEN KESSLER and JEAN PAUL VIALARD (NFB)
Sound technicians (NFB) : BERNARD BELLEY and DANIEL TRÉPANIER
Coordinator (ACIC) : MARIE-CHRISTINE GUITÉ
Producer (ACIC) : JOHANNE BERGERON
Distribution : SPIRA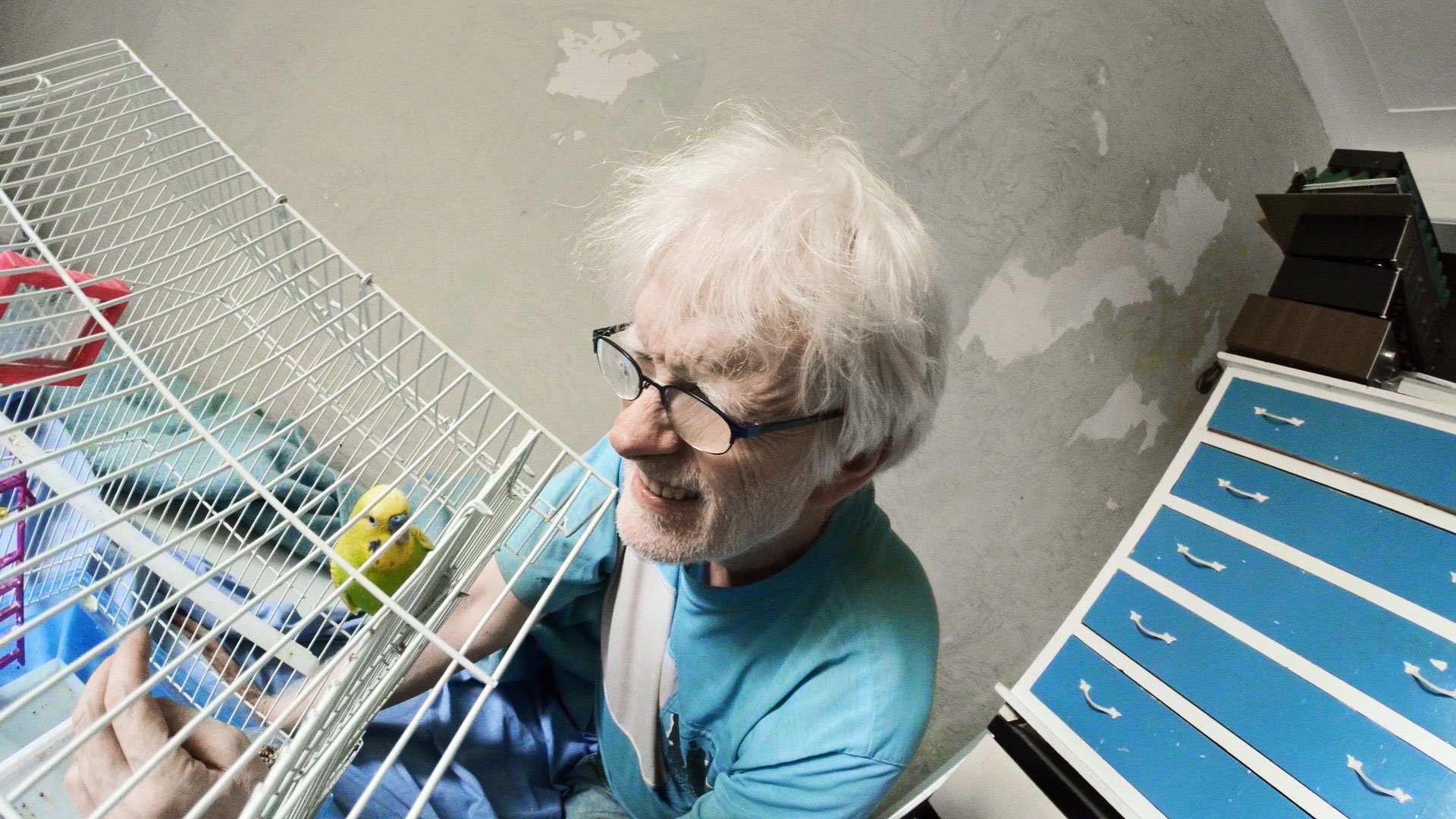 CONTRIBUTORS
Fonds de recherche du Québec – Société et culture (FQRSC)
Cinéma/Cinéma du réel Department, Geneva University of Arts and Design (Switzerland)
Société de développement des entreprises culturelles (SODEC)
Independent Filmmaker Assistance Program of the National Film Board of Canada (ACIC)
Post-Moderne Postproduction House (Montreal, Quebec)
Accro d'Air Parapente (Chedde-Passy, France)
La Maison des Amis du Plateau Mont-Royal (Montreal, Quebec)
Club de Vol Libre Yamaska (Saint-Paul-d'AbbotsforD, Quebec)
And private donors
ACKNOWLEDGEMENTS
Bertrand Bacqué, Tunje Berns, Claire Bourbonnais, Luc Bourdon, Sylvain Cousinet, Donigan Cumming, Alex Delagrave, Alexandre Domingue (Post-Moderne), Jacques Forget, David Gagnon, Pierre Goupil, Badra Haidra, Jacques Lachapelle, Yvon Larocque, Sylvain L'Espérance, Fabrice Montal, Xavier Pauget, Jean Perret, Vincent Renou, Christine Ross, Gaétan Soucy, Corina Steiner, Jean-Pierre Vidal, Roland Vignat, Simon Weber.